Resolution day is observed in VVIT on 07th August every year to remember the unfortunate death by drowning of two VVITians in 2009 and Sri Vasireddy Appa Rao, father of Chairman VIVA-VVIT institutions Sri Vasireddy Vidya Sagar, in 1987.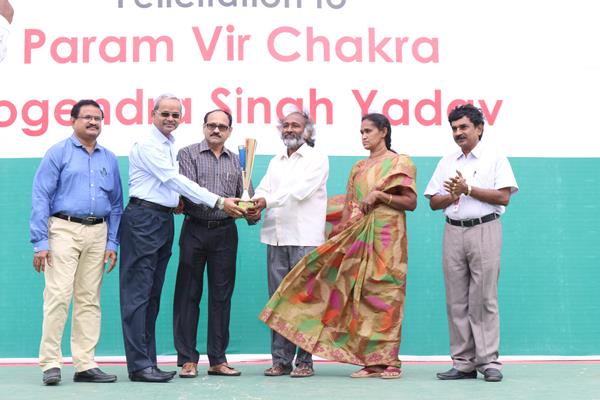 The best passing out students in academics and placement are awarded in the names of the departed.
Sri Vasireddy Vidya Sagar, Chairman of VIVA-VVIT institutions, said that VVIT was always very fortunate to have responsible sense of belonging by such student body and parents. He urged the students to take any small resolution and sincerely abide by it and get the answerable results.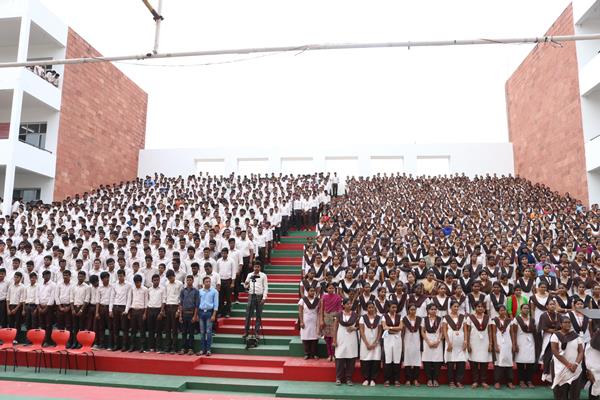 Parents of Mr G.Mahendra Babu, IT Department received the best placement award in memory of the student Bhagadath, for being placed in DBS solutions, Singapore with a package of Rs 9.5 Lakhs per annum. Parents of Ms Kakani Susmitha, CSE received the CSE Branch Topper Award in the name of Prudhvesh for scoring 85%.
Later, Dr. G. Venkateswara Rao, father of Mr Prudhveesh lauded the Management of college for consistently maintaining discipline, commitment and results since its inception. He also underlined the perseverance of the management in bringing consecutive laurels to VVIT on par with other prestigious institutions in the capital region, Amravati.
All the students and faculty participated and made their resolutions for years. The parents of the prize winning students received the mementoes through the auspicious hands of Sri V.Vidya Sagar. The programme ended with the national anthem.