MECHANICAL ENGINEERING (NBA ACCREDITED)
Introduction
The Mechanical engineering is one of the core engineering departments, which has potential to accommodate all efficient engineers. The Mechanical engineers serve all other branches of engineering directly or indirectly. The Mechanical engineers can find their place in Automobile engineering sector, Electrical Engineering sector, IT sector, manufacturing industries, design industries, Military, Naval and Air force, defence research organizations, material research organizations etc. The Mechanical Engineering department of the college has been established in the year 2011 with an intake of 60 students. In the following year the intake of the department was increased to 120 which is increased to 180 by the academic year 2018-19.
The department has fourteen well equipped laboratories and 31 highly qualified and experienced teaching faculty members. There are five professors, four associate professors and the rest are assistant professors. Six faculty members are doctorates. The remaining faculty members are all M. Tech degree holders and seven of them are pursuing Ph.D. Many of the faculty members have publications in reputed International and National journals.
Head of the Department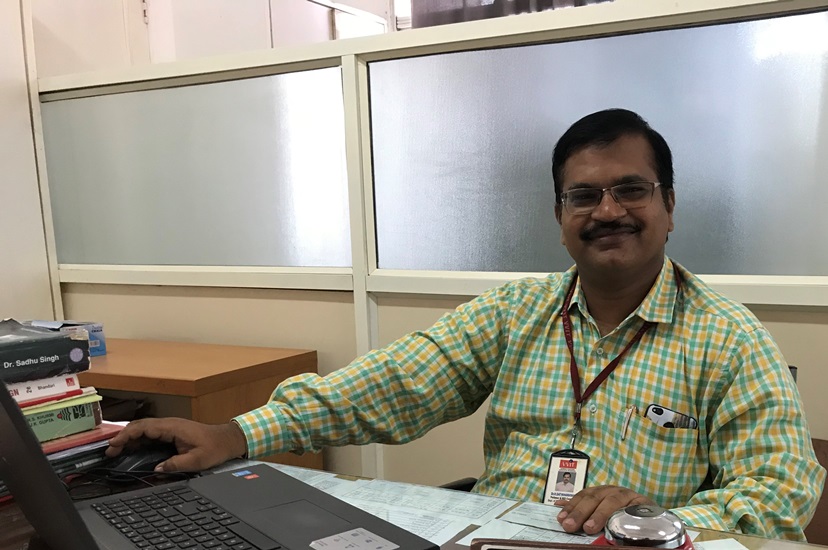 Dr. Satyanarayana Kasavajhala is a Professor and Head of the Mechanical Engineering Department. He obtained Ph.D in Mechanical Engineering from Andhra University, Visakhapatnam. He received M.Tech in Maintenance Engineering(Machine Design) From the Dept. Of Mechanical Engineering of Moulana Azad National Institute of Technology, Bhopal, AMIE in Mechanical Engineering From Institution of Engineers Kolkata. He has a rich teaching experience of 17 years and worked in various prestigious Engineering Colleges in Andhra Pradesh. He has published many National/International Journals.
Dr. Satyanarayana is a life member of IE (india),SMAE and IAENG professional societies.
His research interests include Vibrations, Condition Monitoring and Design. He organized several workshops. He delivered several guest lectures throughout the state of Andhra Pradesh. He has extensive experience in the feild of Mechanical Engineering Design. He supervised and mentored undergraduate and post graduate students. He is adept in communication and problem solving. He worked as NSS co-ordinator over a period of 6 years and conducted several service programmes like Blood donation camps, Plantation of trees, Erradication of Social Evils, Let us Vote, Digital Transactions for Cashless society, Mission Green Andhra (1 lakh plantations) etc.
Click Here for his complete profile.
Vision and Mission of the Department
Vision:
To impart the knowledge of mechanical engineering with global perspectives for graduates to serve the industry in particular and the society at large through quality education and research.
Mission:
To enable graduates to be technically strong,ethically sound with good communication skills by innovative teaching methods
To provide world class education to mould the students, so that they possess good leadership qualities and professional skills.
To create a conducive environment and facilities to improve overall personality development of the students.
To create an awareness of the social responsibilities of an engineer.
To bond strong relationship with industries to upgrade the knowledge of the students through exposure for cutting edge technologies.