VIVA-VVIT 2019, the annual Techno-Cultural-Sports Fest organized by VVIT on 20th and 21st of December 2019, turned out to be a grand success. The participants relished all the events held at various venues.
The second day of the VIVA VVIT 2019 marked the good start of variety of inter collegiate competitions in the genres of Technical-Project Expo, Paper Presentation, Technical Hunt, Debate; in Cultural activities - Classical Dance, folk dance, modern dance music, reciting of Telugu poem and painting and in sports Volley ball, Kho Kho, Carroms and Chess. About 13000 students from 210 colleges across the two Telugu states took part and made it a grand success.

Sri Tanikella Bharani, renowned Telugu Film writer and actor attended as a chief and gave away the prizes to the winners. The campus was buzzing with bright colours and enthusiastic faces of the participants and audience who were gripped by the excitement of the fest.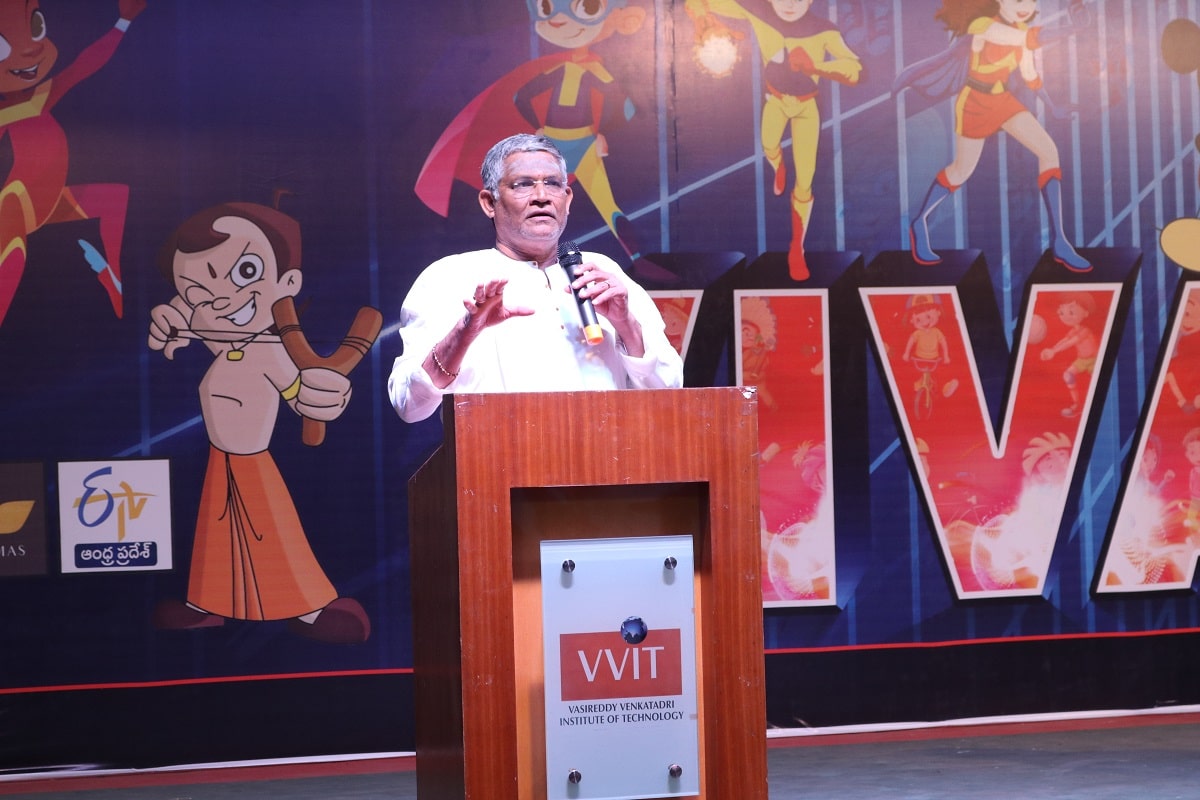 The project expo displayed by the students of Government Polytechnic College, Vijayada; the Fertilizer Distribution Drone designed by students of Vignan and the Vehicle Speed Control Method showcased by KITS students are the special attractions which grabbed the attention of the audience. The group dance performed by VVIT students got a decent applause from the public. In sports arena, Amruta Sai College of Engineering students in Volley Ball; Tirumala Engineering College students in Throw-Ball and Vignan college students in the Table Tennis are the winners. In the classical music solo and group, the K L University students stood as winners. VVIT students are also the winners in Basket Ball.
At the end certificates and prizes were given to the winners. Sri Tanikella Bharani was felicitated grandly by the Sri V.Vidya Sagar and other management members.