Under the direction of Hon.ble Chief Minister of Andhra Pradesh Sri Nara Chandrababu Naidu, MLA of Tenali Assembly Constituency Sri Alapati Rajendra Prasad along with a team of APSSDC officials visited the Siemens Centre of Excellence (COE) laboratories at VVIT today 10-02-2018 as a part of exploring the opportunities for the utilization the COE for the unemployed youth of AP for the approaching summer.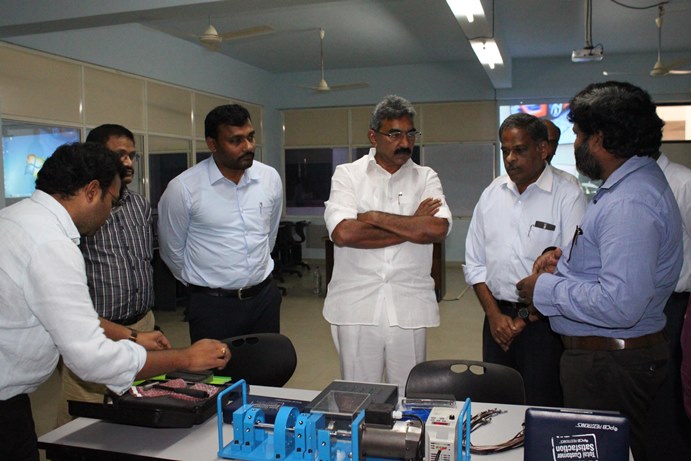 VVIT's APSSDC-SIEMENS-COE is established by the AP State Government under the AP State Skill Development Corporation and is the only centre in AP Coastal Districts which is functioning to its fullest extent to achieve the objectives. The team lead by Sri Alapati Raja visited the VVIT Siemens COE lab trainers, Management members and acquired the information about the utilization, occupancy and various training related aspects of COE labs officially.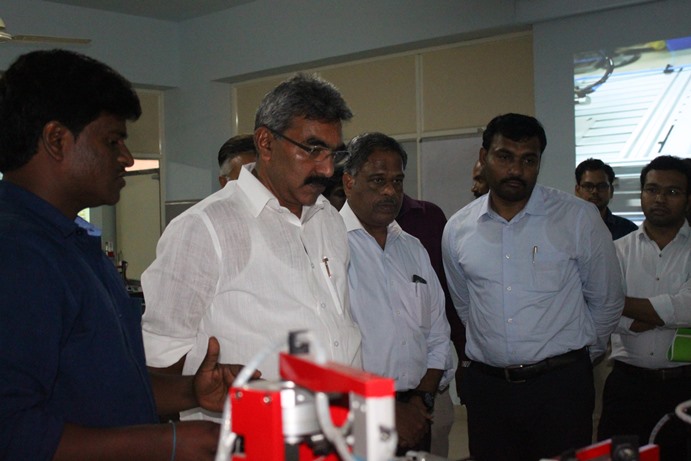 AP State Government with an auspicious determination to increase the employment for the unemployed youth after a scrupulous skill development training at all available sources like SIEMEN'S COE.
The team appreciated the Management of VVIT for its praise-worthy maintenance, to achieve its highest objectives of training the youth to make them highly skilled.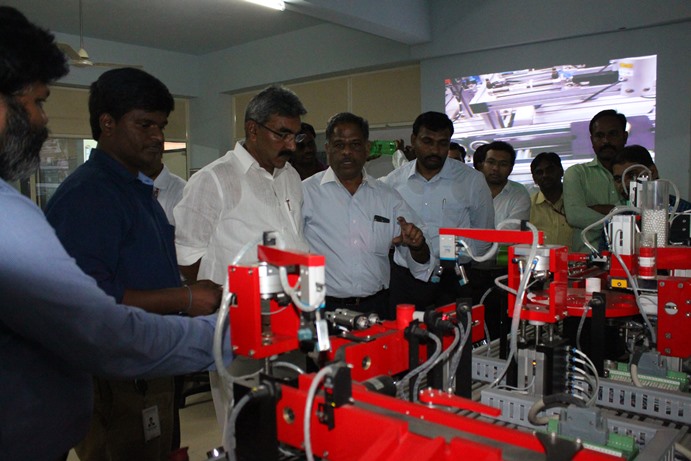 Throughout the MLA's visit, the entire team is accompanied by, APSSDC Officials, Chairman Sri Sagar, Secretary Sri Badari Prasad, Academic Secretary Sri Sree Krishna, VVIT-Principal Dr.Y.Mallikarjuna Reddy, Dean Academics Prof. N.Kumara Swamy & Siemens Centre of Excellence SPOC Dr.Naveen Ravela.