the book 'KASI SATAKAM' book written by Late Sri Adibhatla Narayana Dasu has been inaugurated in the Vasireddy Venkatadri Institute of Technology.
Dr.Raja Rajeswari Devi, the great granddaughter of Late Sri Adibatla Narayanadasu has inaugurated the Telugu translated book. Sri Vadrevu Chinaveerabhadru, Project Director, Sarvasiksha Abhiyan has participated in the programme as Chief Guest. Sri Vasireddy Vidyasagar, Chairman of VVIT College has said that the college is feeling proud of the publication of the book and inauguration of same on the birthday of Late Sri Adibatla Narayanadas.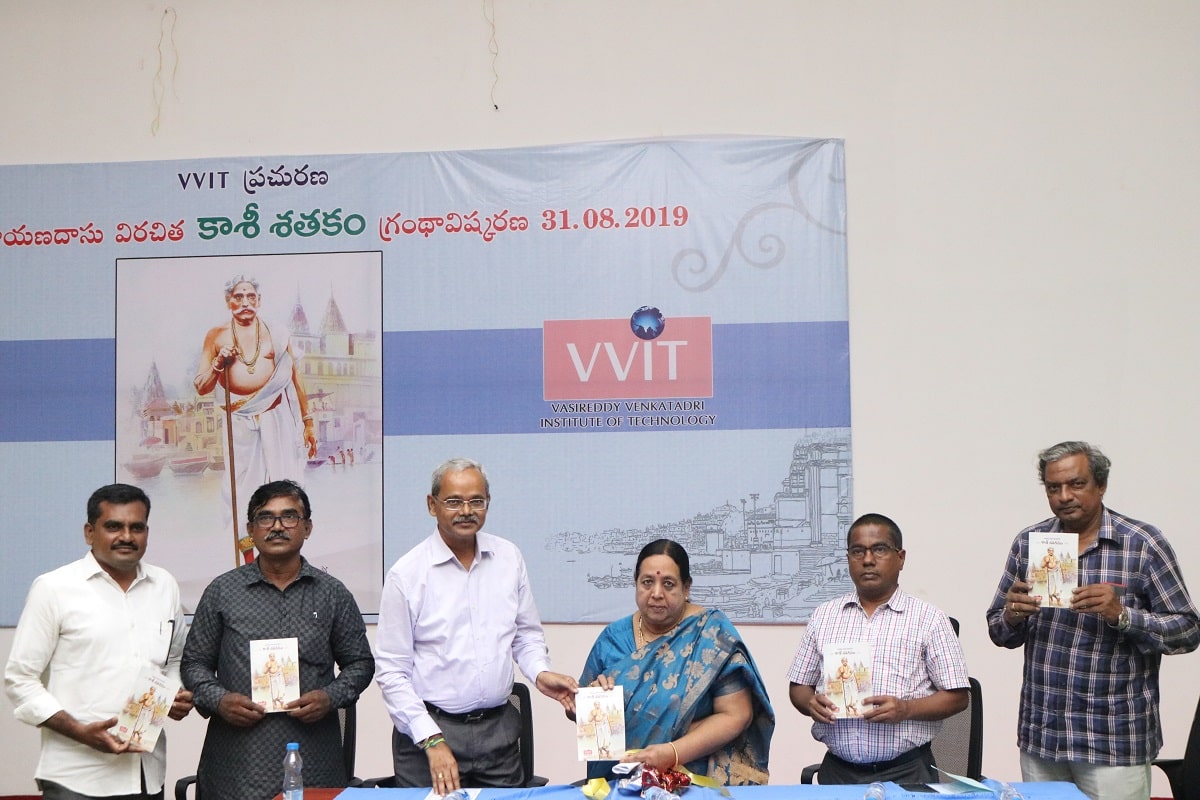 Speaking on the occasion, the Chief Guest Mr.Vadrevu Chinaveerabhadru has said that Late Sri Adibatla was not only the father of Harikatha but also his mastery over literature is beyond imagination. Sri Adibatla was a versatile intelligent person and he had expertise in different languages. He also has said that if they wish to control their life, they should have passion for arts and literature.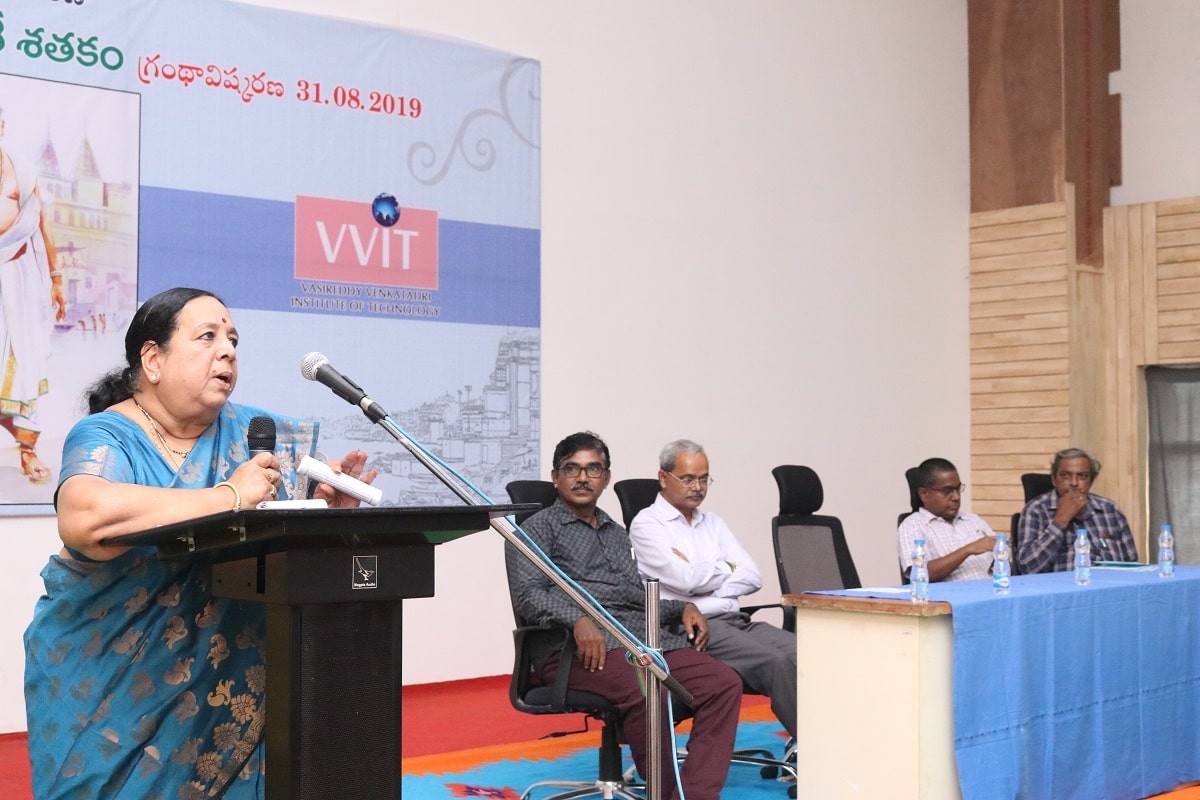 If the students wishes to influence the society, they should become versatile intelligent persons and they should become proficient in cultural sectors.
Speaking on the occasion, Dr.Rajarajeswari Devi has said that with the mixture of music, literature, dance and adroitness, her great grandfather used to enthral the audience with his harikatha process. The efforts put in by Late Adibatla in the fields of music, literature and service has no comparison.
Speaking on the occasion, Mr.Vaddepalli Srinivasa Rao, a scholar of Sanskrit has said that had written about the greatness of Kasi City through his poems and the meaning of his poems was easily understood by the people.
Speaking on the occasion, Mr.Pinnamaneni Mrutyanjaya Rao, an expert in literature has said that Kaasi Satakam book illustrates about ancient dharma and also about all the items in Kasi City.
Dr.Y.Mallikarjuna Reddy, Principal and teaching and non-teaching staff had participated din the programme.